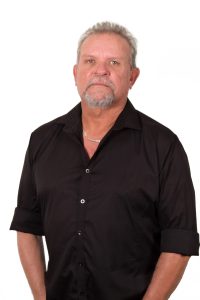 New Chairperson for PKKP Aboriginal Corporation
Pinikura Traditional Owner Terry Drage has been appointed the new chairperson for the PKKP Aboriginal Corporation RNTBC.
Mr Drage said he was excited and honoured to take up the role at such a significant period for the Puutu Kunti Kurrama and Pinikura peoples. He replaces the outgoing chair Burchell Hayes as part of a 12-month rotating appointment system in place for the Corporation.
Mr Drage said his focus included progressing and implementing co-management agreements with resources companies currently operating or seeking to establish projects on PKKP Country, as well as implementing community programs that will improve the lives of all PKKP people. "It is essential that our country is properly cared for, and our culture remains strong and vibrant," Terry said.
"I was raised in Onslow and throughout my life have been taught and seen the importance of country, language and culture."
"In my role as Chairperson, I will continue the work of Burchell Hayes in supporting the Corporation to protect our country and show how strong our people and culture are".
Media Contact:
Casey Cahill +61 413 992 195 / casey@counselcomms.com.au
Simon Bailey +61 400 248 880 / simon@counselcomms.com.au