South West Aboriginal Land and Sea Council Aboriginal Corporation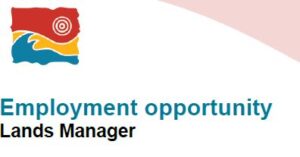 Level 2, 100 Royal St | East Perth | WA | 6004
PO Box 585 | Cannington | WA | 6987
T 08 9358 7400
F 08 9358 7499
W: http://www.noongar.org.au/
ICN 3832
ABN 42 485 265 673
Employment opportunity – Lands Manager
About us
The South West Aboriginal Land and Sea Council Aboriginal Corporation ICN 3832 (SWALSC) represents the traditional owners of the south west of Western Australia and has an important role in the South West Settlement with the Western Australian Government. The settlement resolves all native title claims in the south west of the state in exchange for around $1.3 billion in land and other benefits for Noongar people.
The opportunity
The Noongar Land Estate (NLE), a part of the South West Settlement, will initially hold up to 300,000 hectares of land allocated as reserve or leasehold and up to 20,000 hectares of land allocated as freehold for cultural or economic development use. The NLE will be held by the Noongar Boodja Trust under the settlement and is intended to provide significant opportunities for the Noongar community to achieve sustainable economic, social and cultural outcomes.
The Lands Manager will assess land offered by the Western Australian Government for inclusion in the NLE and consult with the Noongar Boodja Trust and Noongar people and regional corporations to determine whether it should be accepted. The position will deliver real benefits for Noongar people and communities.
The key details of the position are:
• full time position
• 12 months fixed term contract
• annualised salary of $101,000 – 114,000, depending on the qualifications of the candidate + 9.5% superannuation.
• location—East Perth
To be successful in this role, you need to demonstrate:
• Experience in the management of a portfolio of land.
• A background in town planning, land development and/or conservation and land management.
• Knowledge of and ability to engage constructively with the Noongar community and to liaise with government and corporate stakeholders.
• Experience contributing to strategic and operational planning.
For further information and a copy of the job description contact: Humanresources@noongar.org.au 
How to apply:
Apply now by submitting a letter addressing the requirements above, and a CV that clearly shows your skills, experiences, and key achievements, including the details of two referees to Humanresources@noongar.org.au.
Application close at 5.00pm on 26 March 2021.