COVID Care an ongoing priority for PKKP
The PKKP Aboriginal Corporation RNTBC is continuing the fight against COVID-19 and has appointed a Community Programs Officer to lead efforts to reduce, prevent and manage transmission of the virus within Puutu Kunti Kurrama Pinikura communities throughout the Pilbara.
The COVID specific role is receiving funding support from the Pilbara Aboriginal Health Alliance and the officer will co-ordinate the Corporation's COVID response and provide education, health information, community programs and support to PKKP members.
PKKP Corporation Chairman Burchell Hayes said the spread of the virus in the Pilbara remained a great concern given the vulnerability of traditional owner communities.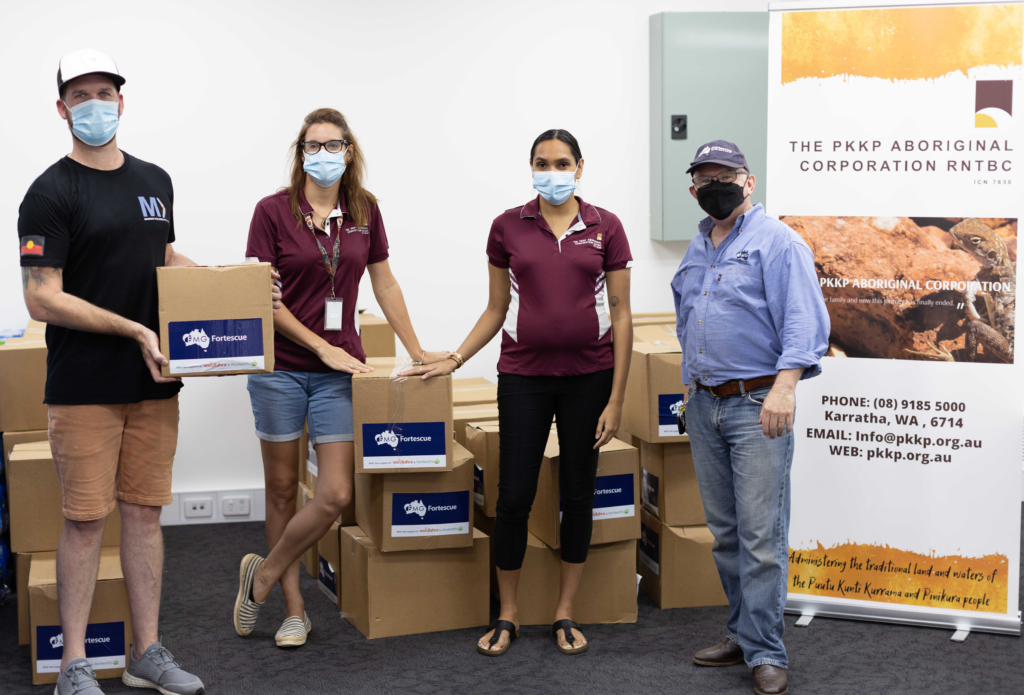 The new position will also be responsible for coordination and liaising with local, regional and state health organisations, and other relevant government and community bodies directly involved in the response to the pandemic.
"We are having to learn to live with COVID-19 but that doesn't mean we have to take it for granted. It remains a serious health threat for our people, and we are stepping up our response even further to tackle the virus and support our members," Mr Hayes said.
The development of the Community Programs Officer role follows the recent distribution of more than 50 COVID-19 care packs to vulnerable families through the PKKP Aboriginal Corporation, the initiative also thanks to the generosity of Indigenous owned Western Australian cleaning and consumables company Woollahra Group and FMG.
The packs contained non-perishable food items including flour, cereal, long-life milk, tinned food as well as cleaning products.
"We have been urging our members to take all the steps they can to limit the risk of infection and for some with underlying health problems this means less visits outside of their community. The pandemic has also caused shortages of some grocery items and rising costs due to supermarket supply chain issues, so these packs are of great help," Mr Hayes said.
Media Contact:
Casey Cahill             +61 413 992 195      casey@counselcomms.com.au